Namafjall Hverarond, Geysers, Mud Pits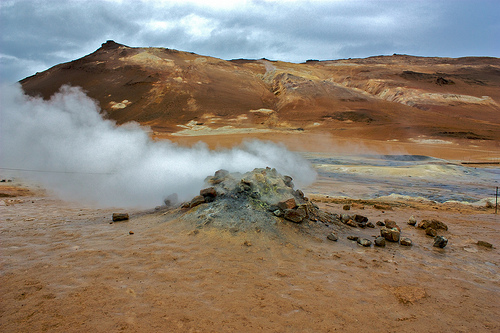 One of the most bizarre attractions in the region are the mud pits of "Hverarond", which are so hot that they actually boil.
The hot spring area named (Hverarond), east of "Mt. Namafjall", is one of the largest sulfur spring areas in Iceland.
From there, a short trail lies up the mountain. To the "Namaskard" pass, and from there the trail leads down to the highway and back. Extreme caution must be taken in the high temperature area, as the soil may give.